There's even more...
how to find out the latest concerts, races, hill climbs, rides and bike shows while in
Sturgis
locals' favorite restaurants in Sturgis and the Black Hills
how to stay at a local's house...and what questions you need to ask before you do
a little known favorite Sturgis overlook...you don't even have to get off your bike
list of popular campgrounds, hotels, and lodges outside of Sturgis. If you are not
planning to stay in Sturgis these should be at the top of your list.
what other bikers know now that they wish they had known about Sturgis all along
check out a few sample screenshots from the book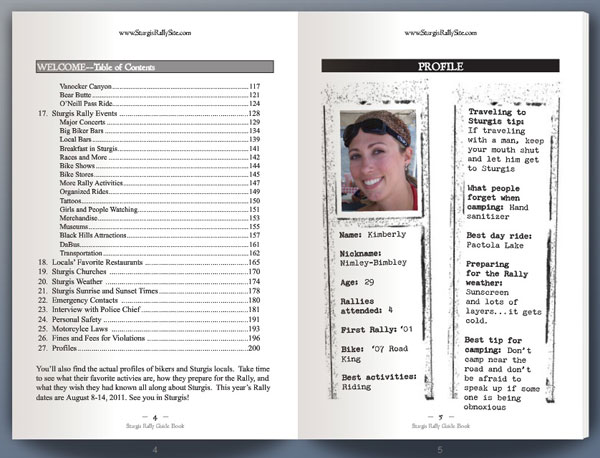 have the entire Sturgis Rally Guide Book sent to you immediately...you can have it
in minutes.
you will not find all of this specialized information located anywhere else...not
on the internet or in a book, magazine, or newspaper
with all of our Sturgis locals' and bikers' interviews there are over 500 years
of Sturgis Rally experience summarized inside the book
ability to print out and take with you to Sturgis...you can print out just the maps
and sections you need
you will get the price of this book back over and over in the money and time you
save by planning your trip using this book
think about it...you will spend hundreds maybe thousands of dollars on food,
travel, entertainment, and places to stay during the Sturgis Rally...doesn't an
investment of around twenty dollars make sense for ensuring this is your best trip
yet
do not waste time trying to plan your trip...get the book now and make it easy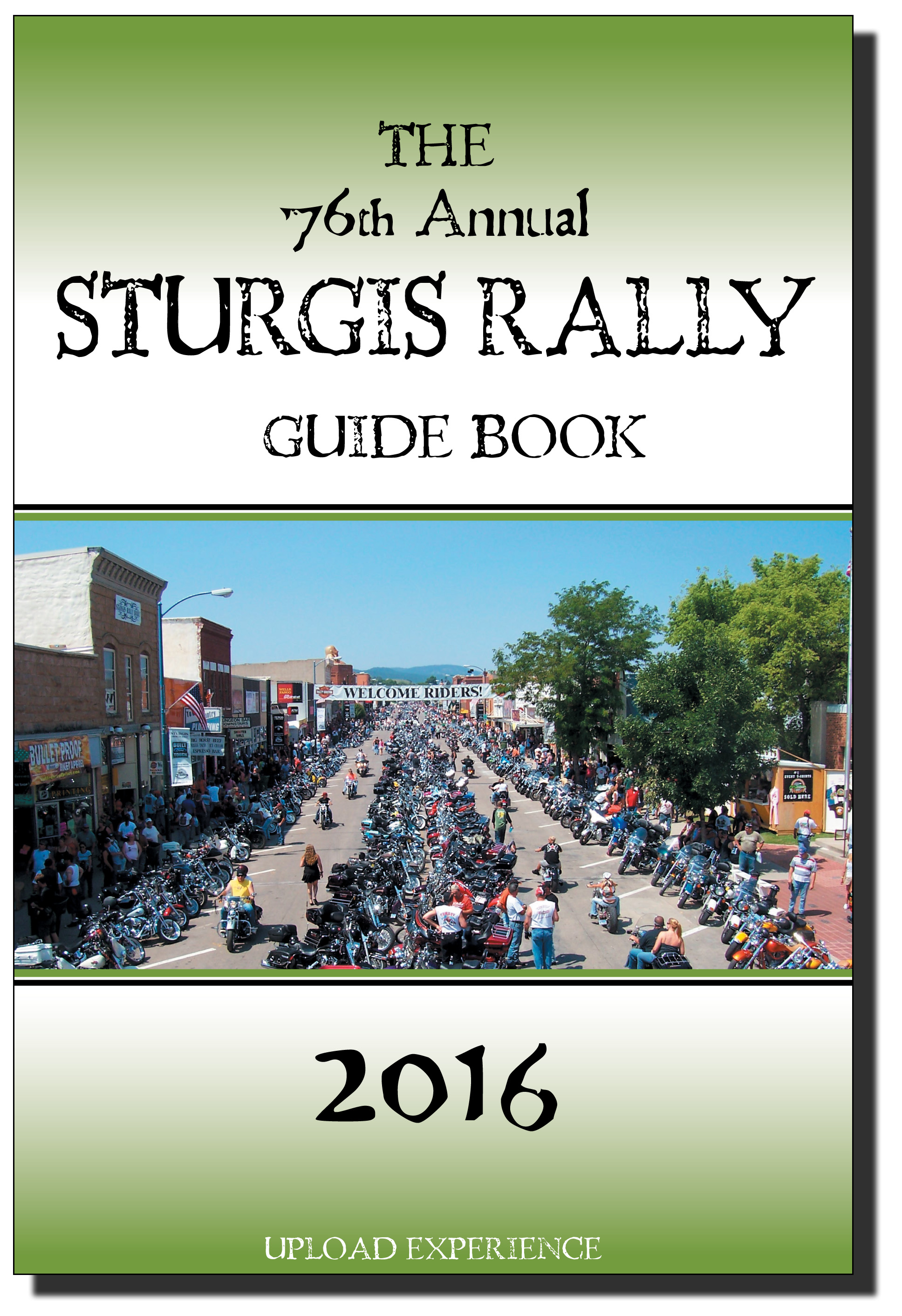 Purchase with Credit Card by Secure Server
Your Order is Protected by Internet Security